Who We Are
PPMI is a collaboration of researchers, funders, and study participants working toward the goal of identifying progression biomarkers to improve PD therapeutics.
Working Groups & Committees
The PPMI study has established the following Working Groups and Committees to provide continual input, expertise and support for the study in specific areas.
---
Working Groups
The following working groups have been established to focus on targeted scientific and design aspects of the study and will be relied upon to lead key efforts in these areas.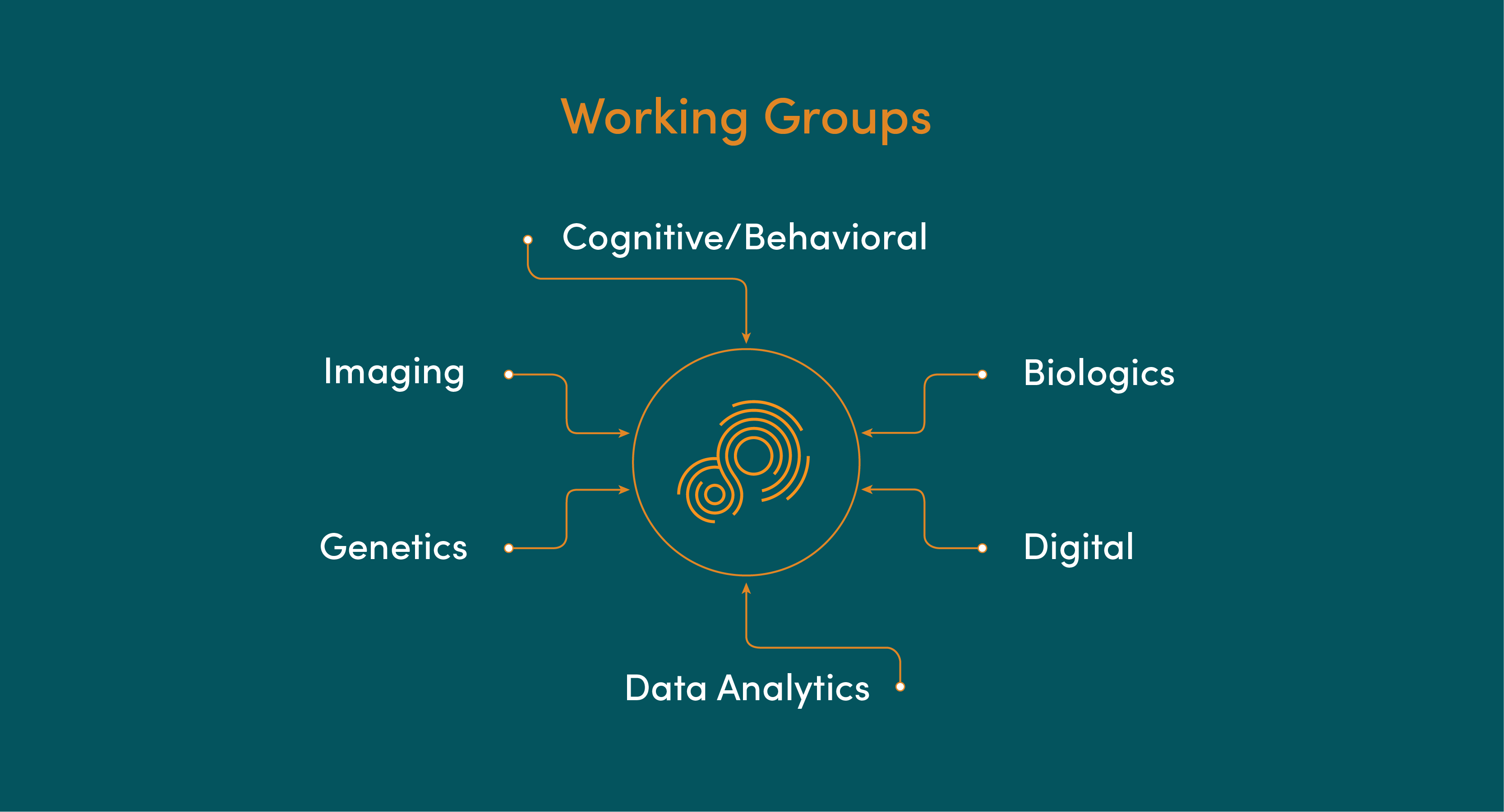 ---
Study Committees
The following study committees have been identified. A brief description of each group's charge is included below.
Biospecimen Review Committee
Reviews and approves all specimen requests submitted through PPMI-info.org. Also works with investigators to craft full proposals and select appropriate samples for proposed studies.
Clinical Consensus Committee
Responsible for reviewing cohort and sub-group characterization of PPMI participants, and assigning research tags for analytical datasets.
Data Use and Publications Committee
Provides formal oversight of use of study data, including permission to access study database, review of publications and citations as they see fit and decisions to incorporate new data into the database.
Patient Advisory Committee
Provides a patient perspective on key elements of study design, recruitment and retention efforts and communication.
Recruitment & Retention Committee
Responsible for activities related to increasing enrollment in all aspects of PPMI and encouraging continued engagement with the study.
Sub Studies Committee
Assess add-on studies that are proposed by investigators for inclusion in PPMI and work on integrating accepted studies into the overall initiative.
To communicate with the Working Groups & Committees, contact us.