PPMI is a landmark study collaborating with partners around the world to create a robust open-access data set and biosample library to speed scientific breakthroughs and new treatments.
In 2010, The Michael J. Fox Foundation and a core group of academic scientists and industry partners launched the Parkinson's Progression Markers Initiative (PPMI) toward critically needed biological markers of Parkinson's onset and progression. PPMI has since engaged thousands of partners — more sites; scientists and clinicians; industry experts; philanthropic partners; and, most importantly, study volunteers — to build a cornerstone of Parkinson's research. Analysis from its open-access data set and available biosample library has deepened understanding of disease and informed design of dozens of therapeutic trials.
Ten years after it began, PPMI announced a seismic expansion to nearly triple enrollment in the clinic and to add online data capture for tens of thousands. PPMI is continuing its mission to profile biological and clinical changes across the spectrum of disease with an emphasis on signals in at-risk individuals to identify the disease and intervention points as early as possible.
PPMI aims to identify biological markers of Parkinson's risk, onset and progression — critical tools for the development of new and better treatments — and to provide the broad research community a comprehensive, standardized, longitudinal data set and biosample library to speed breakthroughs and enable validation toward clinical application of new findings.
Study Aims
Scientific Results
Analysis from PPMI investigators and the broad research community have led to breakthroughs in understanding of Parkinson's biology and clinical experience.
View Publications
Standardized Methods
PPMI's data and sample collection, storage and analysis methods have been adopted by countless other studies, enabling cross-comparison and optimizing outcomes.
View Study Design
Collaboration
PPMI data is a core component of the Accelerating Medicines Partnership Parkinson's disease program (AMP PD), which harmonizes data across studies.
Visit AMP-PD
Trial Design
PPMI data is a resource for power calculations and decisions on enrichment markers and outcome measures for dozens of therapeutic trials.
Access Data
Who We Are
PPMI is led by a core study leadership with expertise across varied aspects of science and disease. The study is made possible with the partnership of nearly 50 clinical sites in 12 countries and with support from more than 40 public, private and philanthropic investors. The greatest contributors to PPMI are its volunteers.
View the team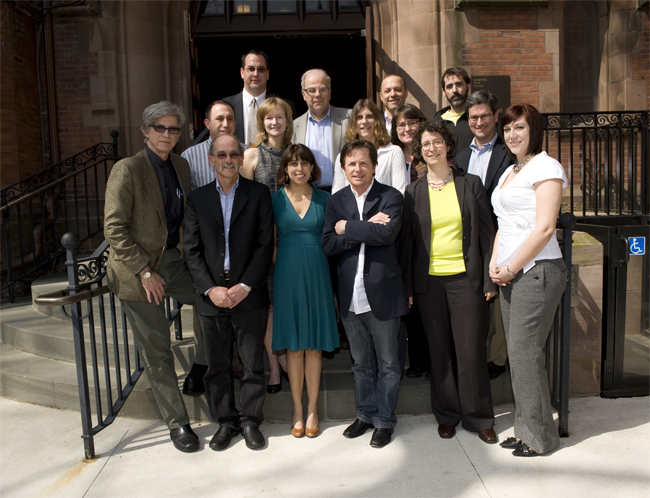 Timeline